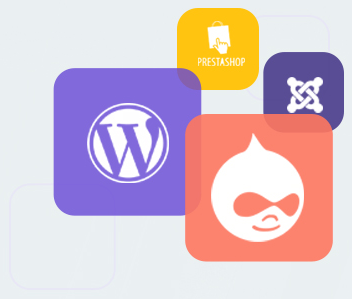 Install Popular Applications In Seconds
Choose from over 70 free one-click installs including popular bolgging and content management systems like WordPress, joomla!, and Drupal; e-commerce solutions such as osCommerce, OpenCart and PrestaShop; and a huge variety of other popular software titles including phpBB, Open Web Analytics, and Moodle. All these and more are available as standard.

RISK-FREE TRIAL PROGRAM. 30-DAY NO-RISK GUARANTEE.
Try us for 30 days absolutely risk-free! You are completely protected by our no-risk guarantee program. If you decide to cancel your account in the first 30 days, you'll receive an instant refund, no questions asked.
All prices exclude VAT at 20%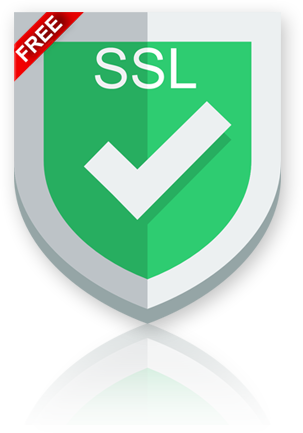 Keep your sites secure with a
free SSL certificate!
An SSL certificate creates a secure tunnel through which information including usernames, passwords, credit card numbers and more can pass safely.
Unlimited Bandwidth*
Yep, because like Cell Phone Overage Charges,
Bandwidth Overages SUCK even more!

ASK QUESTIONS, GET ANSWERS!
What is Shared Web hosting?
In Shared Web Hosting, multiple clients are hosted on a single server i.e. the clients share the server's resources. This helps reduce the cost, since the cost of the server and its resources are spread over all the clients/packages hosted on the server. Shared Hosting is perfect for personal websites, small and mid-sized businesses that do not require all the resources of a server.
Can I host multiple Web sites within one Shared Hosting plan?
Yes! Our Pro and Business shared hosting plans allow you to host more than one Website, by adding secondary domains through your hosting control panel i.e. cPanel.
Can I divide my Shared Hosting package and resell it?
No, a Shared Hosting package cannot be used for this purpose.
Is there a Money Back Guarantee?
Yes, we offer a 100% Risk Free, 30 day Money Back Guarantee.
Do you include protection from viruses?
Yes, all our servers are protected by Clam AV.
Is Email hosting included in my package?
Yes, all our Hosting packages come with Unlimited Email Hosting.
Can I upgrade to a higher plan?
Yes, you can easily upgrade to one of our higher plans at any time.
Is my data safe? Do you take backups?
Yes, your data is a 100% secure and is backed-up every 5 days.
Do you offer SSH access?
No, at the moment, we do not provide ssh access. However, most of the tasks can be easily achieved using your Hosting Control Panel - cPanel.
How much disk space and bandwidth will my plan include? What does Unmetered mean?
Disk space and bandwidth is "Unmetered" which means you are not charged according to the amount of disk space or bandwidth you use.

However, that being said, we do require all customers to be fully compliant with our Terms of Service and its policies, which includes our Acceptable Use Policy ("TOS"), and to only utilize disk space and bandwidth in the normal operation of a personal or small business website.

For example, such customers who are using 25% or more of system resources for longer than 90 seconds would be in violation of our TOS, which includes our Acceptable Use Policy and other policies. Please see our TOS or contact us with any questions.

What happens if I exceed usage?

If we have concerns about your account's bandwidth or disk space utilization, you will receive an email asking you to reduce usage.

Again, it is very rare for a customer who is managing a personal or small business website to exceed our TOS, which includes our Acceptable Use Policy and other policies.
Choose the best Shared Hosting experience for your business!